Back to the decade of A-ha, Madonna and Michael Jackson | 80's and Pop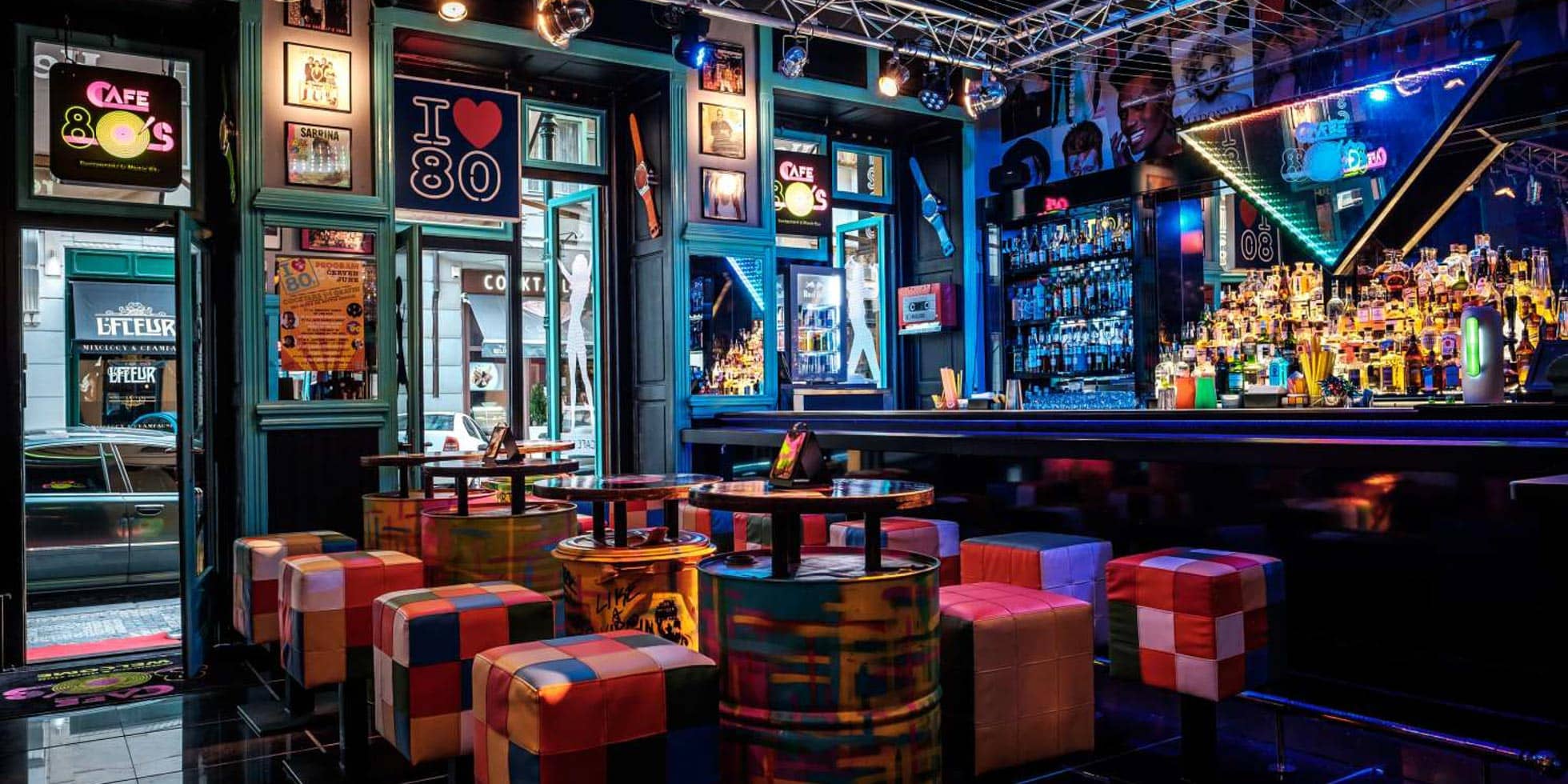 MTV, Polaroids, Walkmen, eight-track tapes, cassettes, digital watches, acid wash jeans — and a few quintessentially Czechoslovak features like Pedro chewing gum, Tuzex stores, foreign currency coupons, and imported Burda and Bravo magazines — Cafe 80's will take you straight back to the golden 80s.
Cafe 80's is known for a fun and packed dance light panel dance floor most days of the week, a place where local students and visitors come together. The music of course is suitably retro with DJs spinning the greatest singalong disco hits of the decade from Madonna to A-ha, Prince, Michael Jackson, Bonnie Tyler and Cyndi Lauper.
On the ground floor of Cafe 80's you'll find a café-restaurant offering a fantastic coffee as well as an array of typical Czech appetisers, open-faced sandwiches and other specialties 80s.
Music Club 80's in the basement features the famous dance floor, a bar and VIP lounge. Club 80's welcomes everyone, not just the generation that grew up in the Eighties and likes to reminisce about the decade of bizarre fashion, new trends, the first PCs, music videos, falling walls and hits that remain popular to this day.