Dance Your Heart Out in a 14th-century Basement | Pop, Rock, Oldies, New Songs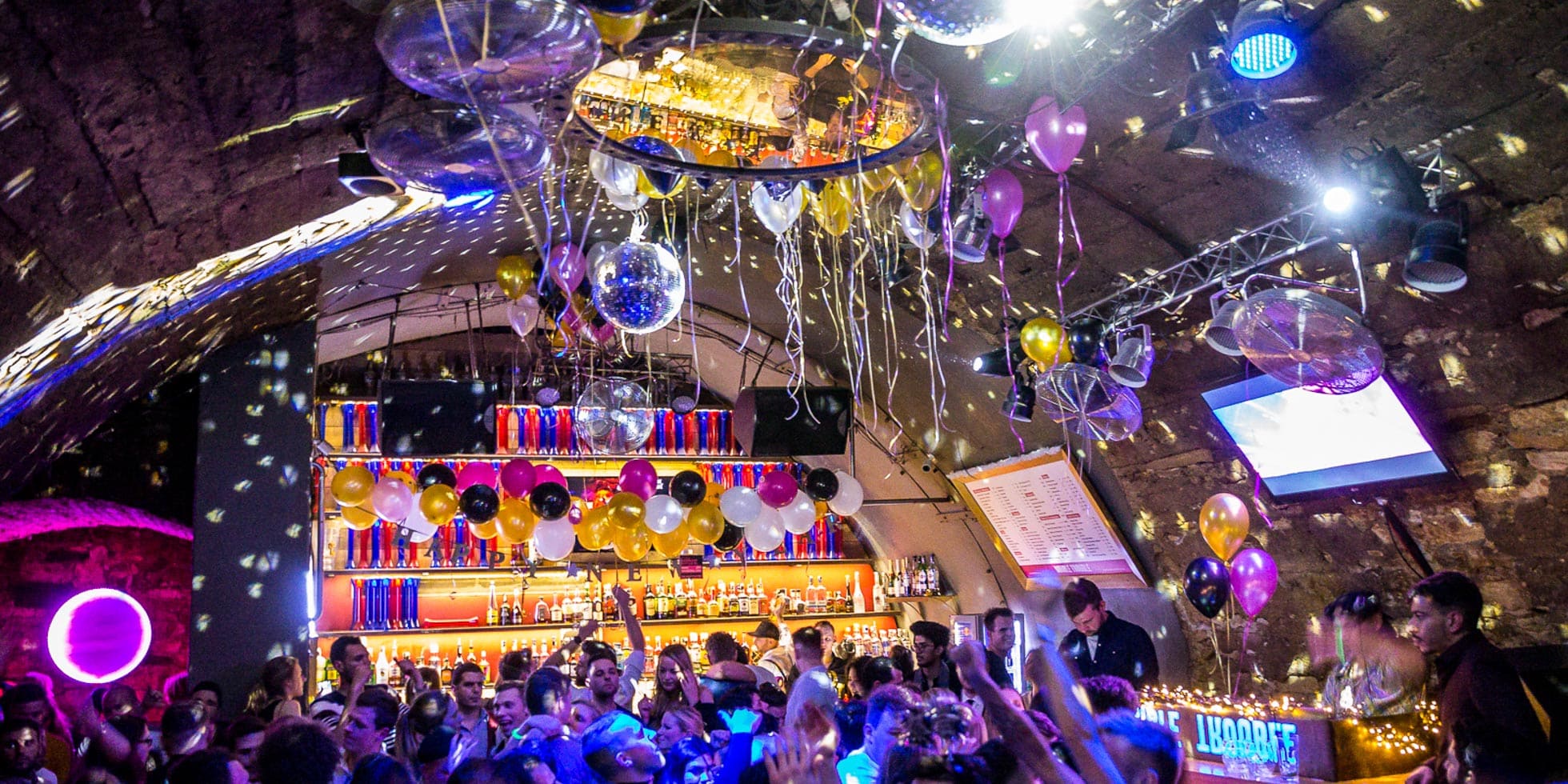 Double Trouble is a one-of-a-kind party club in the basement of a 14th-century building just steps from the Astronomical Clock and Old Town Square.
The club is hugely popular among local students and visitors alike, both groups generally come to get wild. Double Trouble shakes to its very foundations every night with MTV Dance rhythms, progressive house and hits from the 80s and 90s. Dancefloors are usually absolutely packed with people dancing on everything from tables to bars. Double Trouble's motto is WE PARTY HARD.