The world-famous 5-story mega club right by Charles Bridge | Electronic, Dance Music, Oldies, Hip Hop & Rnb, Charts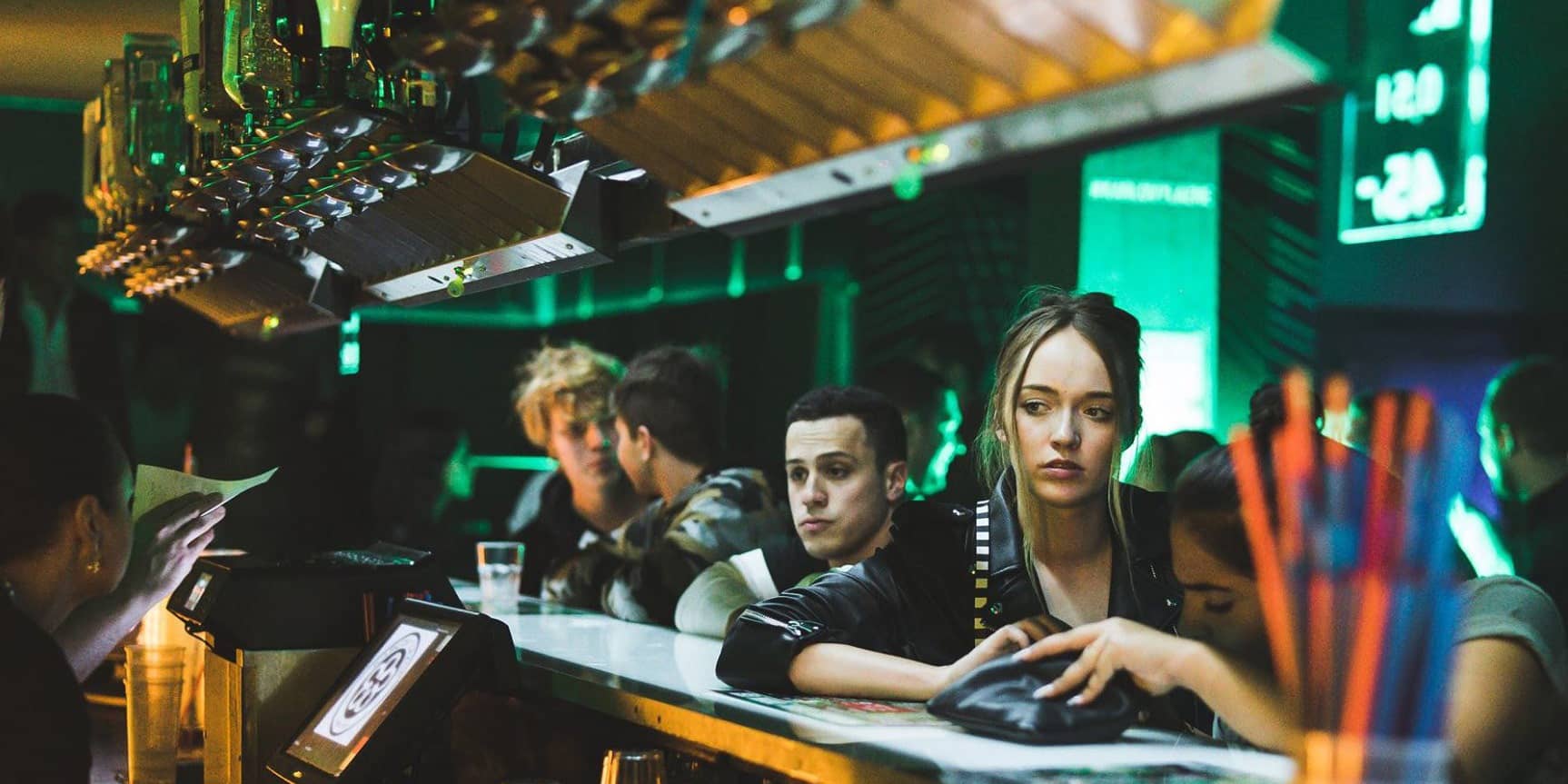 Electronic, Dance Music, Oldies, Hip Hop & Rnb, Charts
This club is the stuff of dreams: Karlovy Lázně (Czech for Charles' Spa) is Central Europe's biggest club, stretching over five floors and located in a 15th-century spa right by Charles Bridge. Both bridge and club are named after 14th-century emperor Charles IV and they are almost equally famous. 
The venue  is truly spectacular: On the one hand it features original mosaic tiling and walls, mosaic pictures in the main rooms and partially preserved old spa facilities and pools in the style of Roman baths. The old pools now serve as dance floors.
On the other hand there's one of the most modern, technically advanced sound systems in Europe. One dance floor sports a robot DJ spins, scratches and dances the nights away—a first in the world.
The five floors, each with bar and dance floor, offer something for everyone:
Mainstream: This floor is designed in the style of the "main flow." It is the "lowest" part of the club. The highlights are the video floor, which serves as a dance floor, and the long led panel above the bar. And, of course, our Oxygen Bar. The Oxygen Bar we serves up scented 99%-pure oxygen to improve alertness and reduces anxiety. Take a deep breath!
Dance Music: This floor is dedicated to dance music and it features impressive light and sound design. Dance in an ancient pool drowned in lasers.
Oldies: This floor takes you back to the times of "Saturday night fever," Marylin Monroe, Elvis, Nena and the Beatles. There is a light-up tile dance floor, retro-style seating, a Martini girl behind a water wall and a Cadillac DJ-booth. This floor also features Czechia's only fog screen.
Hip Hop & RnB: You will bob to the rhythm of R'N'B and hip hop on this floor. You will hear the greatest hits from the world of "black music" here! Stylish seating arrangement, light walls, 10m long lightning equalizer above the dancefloor…"Shake your ass"
Chill Out: This floor sports a neo-barque interior. You can sit on gold couches and admire the ancient, original walls. Having made your way through 4 stories of mayhem, this is the place to sit back and relax!
TIP: A pair of Robots mix the cocktails at Roboticbar, in the same building and connected to Karlovy Lazne. If you're here with the Prague Nightlife Ticket make sure to check it out and pick up a free Alcohol Mist Balloon Shot!