Europe's biggest Pub Crawl — Prague's #1 Nightlife Experience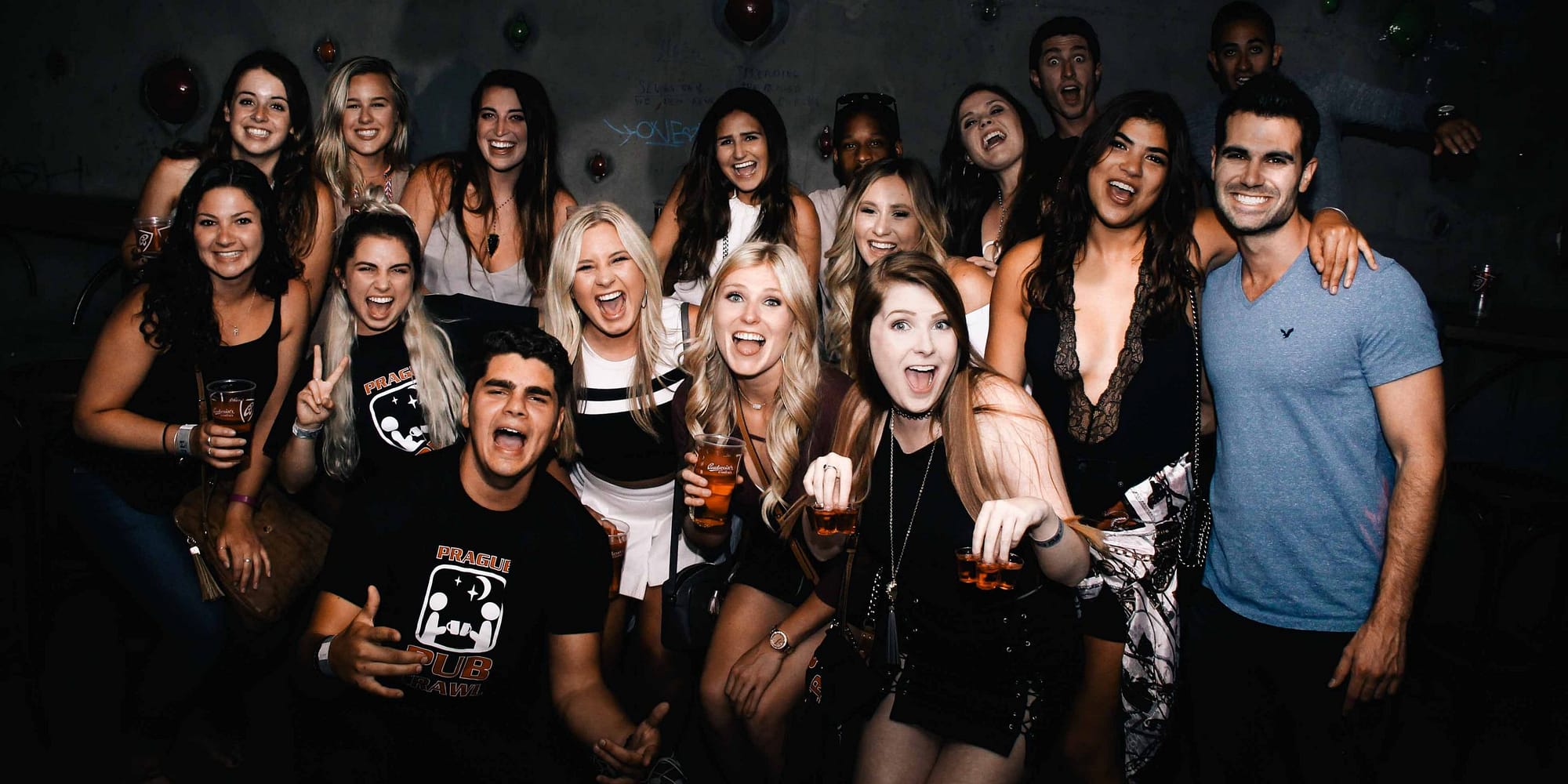 The Prague Pub Crawl is a true Prague institution with huge crowds of international travellers every single night of the year, run by a legendary team of party guides. It's guaranteed to be a big night out and the perfect way to make lots of friends from across the world very quickly. 
The Crawl costs 22EUR (20EUR with the Prague Nightlife Ticket) and includes:
One full hour of unlimited drinks at the first bar including Czech premium beer, wine, vodka shooters and absinthe
Visits to 2–3 bars and clubs in the Old Town
Free welcome shot at each bar and club
Free admission to world-famous 5-story megaclub Karlovy Lazne where the party continues until the sun comes up
It's by far the biggest and oldest of the Prague pub crawls in Prague. It's also the only one that will take you to Karlovy Lazne. And unlimited free drinks here really means you can drink as much as you want — drinks are high-quality, not watered down and ready to grab lined up on the bar. The Crawl starts every day at 19:45 and 20:45 at the Prague Nightlife Ticket office. Tickets are available on site.